Camosun College Marketing Business Students Take on Global Initiatives for Youth in Zambia
Fourth-year Marketing Business students at Camosun College organized and hosted five events last month raising funds to support VIDEA, a local not-for-profit international development agency, in their efforts to help provide education to underprivileged Zambian youth to attend The Rural Children's Summit in Zambia, Africa. Camosun students through their capstone MARK 420 course – Marketing Project Management led various events in Greater Victoria during the week of March 19-25 as part of their course project.  Project Managers led the efforts and student used state of the art software to assist them in their events.
The combined student led events raised $13,343.18.  This is the fifth year that the MARK 420 course has partnered with VIDA and has now surpassed more than $46,000.00.  Ticket sales plus highly interactive silent auctions were planned and executed assisting the teams to raise such a great amount for VIDEA.
The five team events were as follows:
Arriba for Zambia – Mexican themed meal and entertainment
Food 4 Thought – Ethiopean themed buffet dinner and live cultural entertainment
Couture For A Cause – local fashion show featuring local designers and their fashion brands
Paint N Pint – Paint Nite at a local Victoria restaurant
The Blazers – Burger and beer Night at a local brewhouse pub.
For inquiries regarding the class fundraising initiatives:
Troy Dunning
MARK 420 Instructor and Program Chair - Marketing, Camosun College
For inquiries regarding VIDEA:
Lynn Thornton, Executive Director, VIDEA
---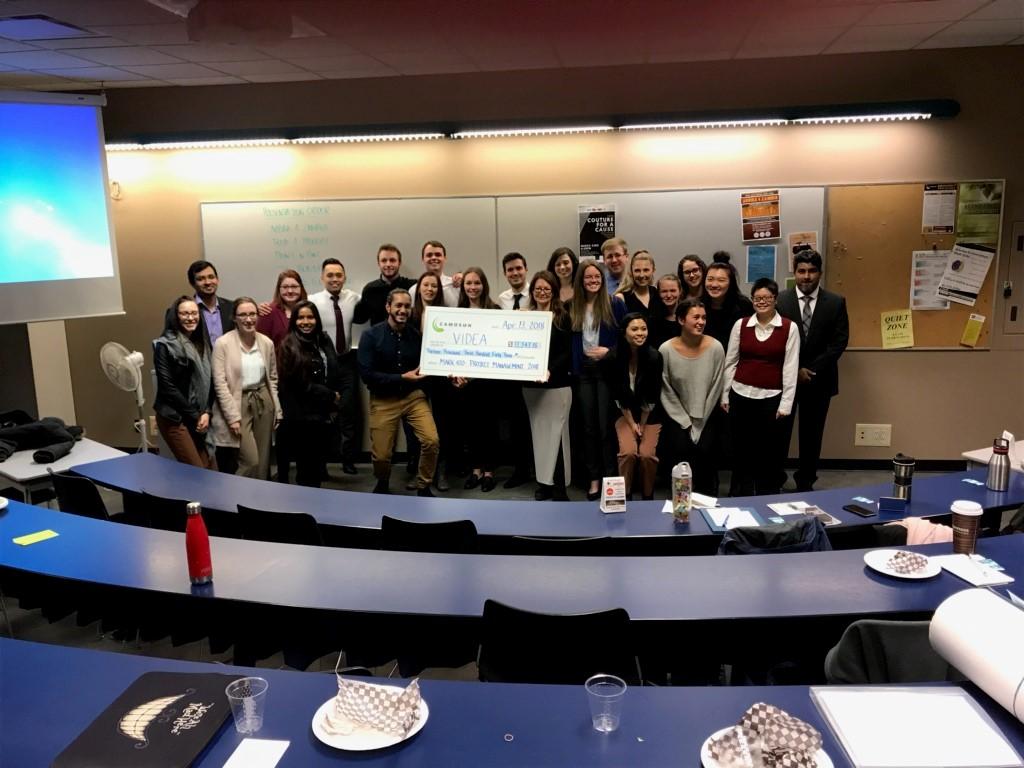 Last updated: January 6, 2016 6:16 pm