Celebrate with the School of Health and Human Services for our upcoming special events. We also offer events and news items for current students and the public.
News and Events
HHS Annual Awards Celebration
On November 23, 2018 the school of HHS presented 52 awards to 75 students for an estimated total of $46,000! We wish to congratulate all of the deserving recipients for the 2018 awards year and thank all of our donors for making it possible.
For information about the awards available to HHS students, visit HHS Awards &Scholarship pages.
Please forward all award comments, questions and suggestions to hhsinfo@camosun.ca.
View the photo galleries from past awards ceremonies on Flickr:
2017 | 2016 | 2015
HHS News and Annoucements
February 19, 2019 - 12:54 pm • School of Health and Human Services • Camosun Staff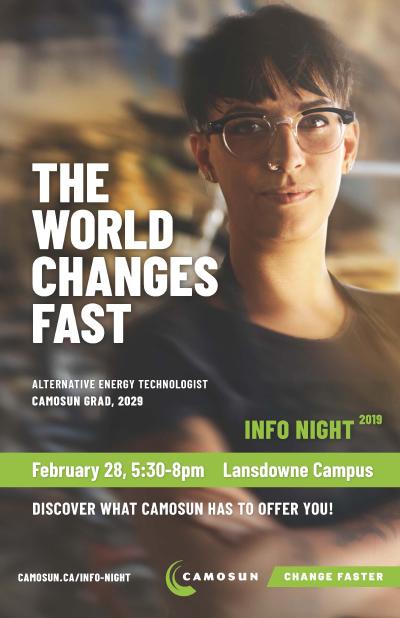 Explore over 160 programs and get the answers you need to make the decision that's right for you!
You'll have the chance to attend information sessions, talk to faculty, staff, and current students, get an interactive experience with some of our programs, and find out more about the many services and supports available. Free parking and snacks are available during the event.
Visit camosun.ca/info-night for details.
---
February 19, 2019 - 12:31 pm • School of Health and Human Services • Camosun Staff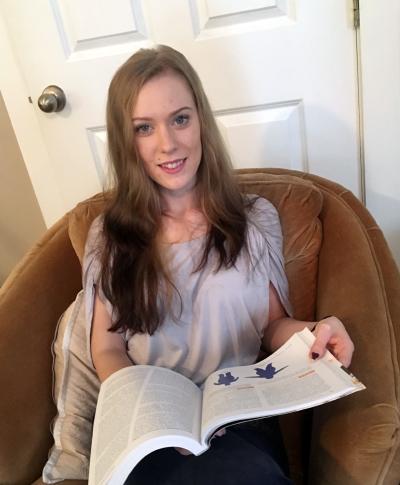 Megan Niles first completed her Health Care Assistant certificate at Camosun in 2015 and returned last September to study in the Mental Health and Addictions program.
---
January 9, 2019 - 9:29 am • School of Health and Human Services • Camosun Staff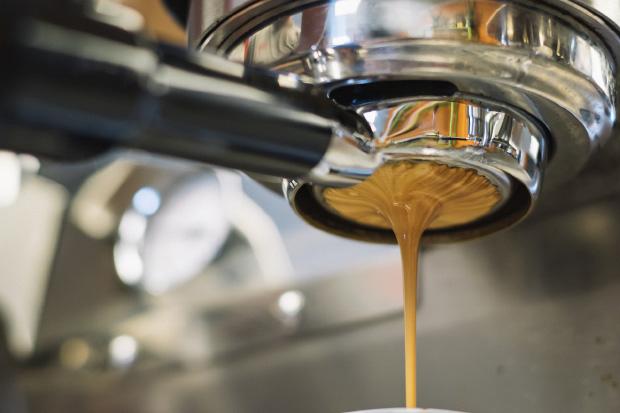 Camosun Innovates and the Innovators Club (a new Camosun student group) invites students and faculty from all college disciplines to drop by to learn more about this exciting project of transforming an old "Espresso Machine " into a modern, functional work of art:
---
December 5, 2018 - 12:02 pm • School of Health and Human Services • Camosun Staff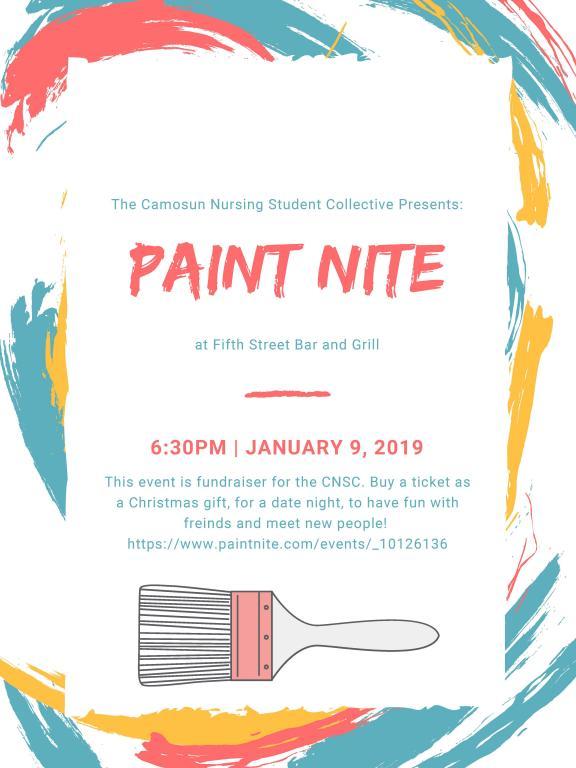 The CNSC is organizing a "paint nite" and we want to invite the faculty! It's a fundraiser for the upcoming semester and it takes place on January 9 at 5th Street Bar and Grill. We chose the most "Bob Ross" painting we could and it should be a lot of fun! Anyone can come, so faculty are encouraged to bring friends or family, or just promote it to friends and family.
The cost of a ticket is $45 and includes all your painting supplies and a host that will guide the artists through their work.
Join the fun and help support the CNSC!
---
November 28, 2018 - 3:30 pm • School of Health and Human Services • Camosun Staff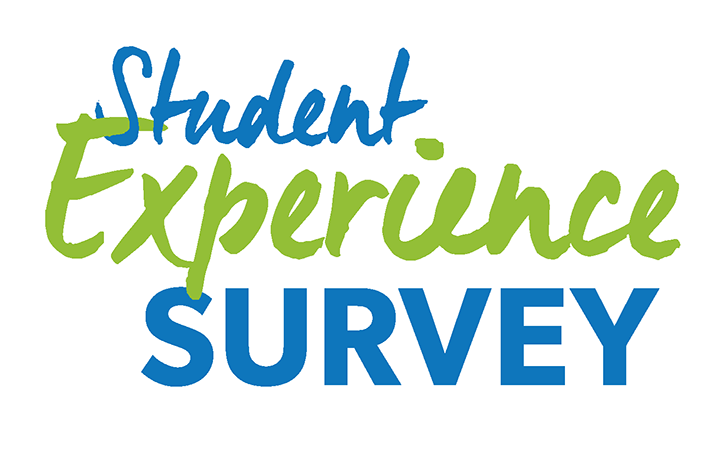 We're looking for feedback from current Camosun students on a wide range of topics, including use of technology in the classroom, applied learning opportunities, support services, campus planning, and more!
---
February

| S | M | T | W | T | F | S |
| --- | --- | --- | --- | --- | --- | --- |
| 27 | 28 | 29 | 30 | 31 | 1 | 2 |
| 3 | 4 | 5 | 6 | 7 | 8 | 9 |
| 10 | 11 | 12 | 13 | 14 | 15 | 16 |
| 17 | 18 | 19 | 20 | 21 | 22 | 23 |
| 24 | 25 | 26 | 27 | 28 | 1 | 2 |
Upcoming Events