What's happening on campus?
Find out about upcoming events on campus, as well as important news from Camosun International.
Camosun International News

March 5, 2019 - 12:16 pm • International • Camosun Staff • Attached Link
In this information session, an experienced officer from Immigration, Refugees & Citizenship Canada (IRCC) will provide an overview of how Express Entry works, and explain how to find your pathway from study permit, to work permit, to permanent residence. International students will have an opportunity to ask questions, and will leave better equipped to navigate the immigration process. Learn more.
---
January 25, 2019 - 11:26 am • International • Camosun Staff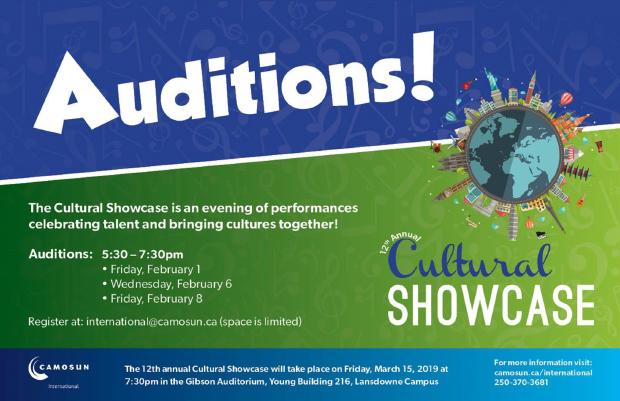 Do you have a talent that you can share with the Camosun community? Why not be a part of the 2019 Cultural Showcase on March 15!
Auditions are coming up in February for those interested in performing!
Auditions will be held from 5:30-7:30pm on:
Friday, February 1
Wednesday, February 6
Friday, February 8
If you are interested in joining the performance, please contact us at international@camosun.ca for more information.
---
January 9, 2019 - 10:53 am • International • Camosun Chargers • Attached Link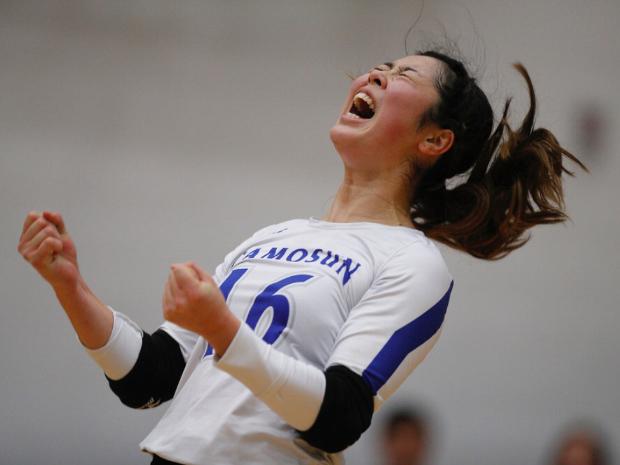 After closing the first half of the season with a hard fought weekend series against the nation's #1 team VIU Mariners, the Camosun Chargers Women's Volleyball team began the New Year facing the #2 nationally ranked Douglas College Royals in their 2019 openers on the January 4-5 weekend in New Westminster.
---
Events
June

| S | M | T | W | T | F | S |
| --- | --- | --- | --- | --- | --- | --- |
| 26 | 27 | 28 | 29 | 30 | 31 | 1 |
| 2 | 3 | 4 | 5 | 6 | 7 | 8 |
| 9 | 10 | 11 | 12 | 13 | 14 | 15 |
| 16 | 17 | 18 | 19 | 20 | 21 | 22 |
| 23 | 24 | 25 | 26 | 27 | 28 | 29 |
| 30 | 1 | 2 | 3 | 4 | 5 | 6 |