Camosun is full of stories of applied learning: students bringing their education to the community, facilitated by the engaged instructors and staff who work with them.
Videos
Learning Through Experience
Meet Ben Costin, a Mechanical Engineering Technology grad who now works at Camosun Innovates. Ben describes his learning and work experience at Camosun.
Camosun's Partnership with Arusha Technical College in Tanzania
Camosun has been working with Arusha Technical College in Tanzania to develop a Pipe Works, Oil and Gas Engineering Diploma program to meet the needs of industry.
Carmen Collins, Red Seal Sheet Metal Apprentice
Carmen has completed her entire Sheet Metal/Metal Fabrication apprenticeship with Camosun College from start to finish. Carmen exemplifies what the Women in Trades program is designed for and was created to match women's skills to the needs of BC's workplace.
---
Stories
June 12, 2019 - 9:35 am • Applied Learning • Camosun Staff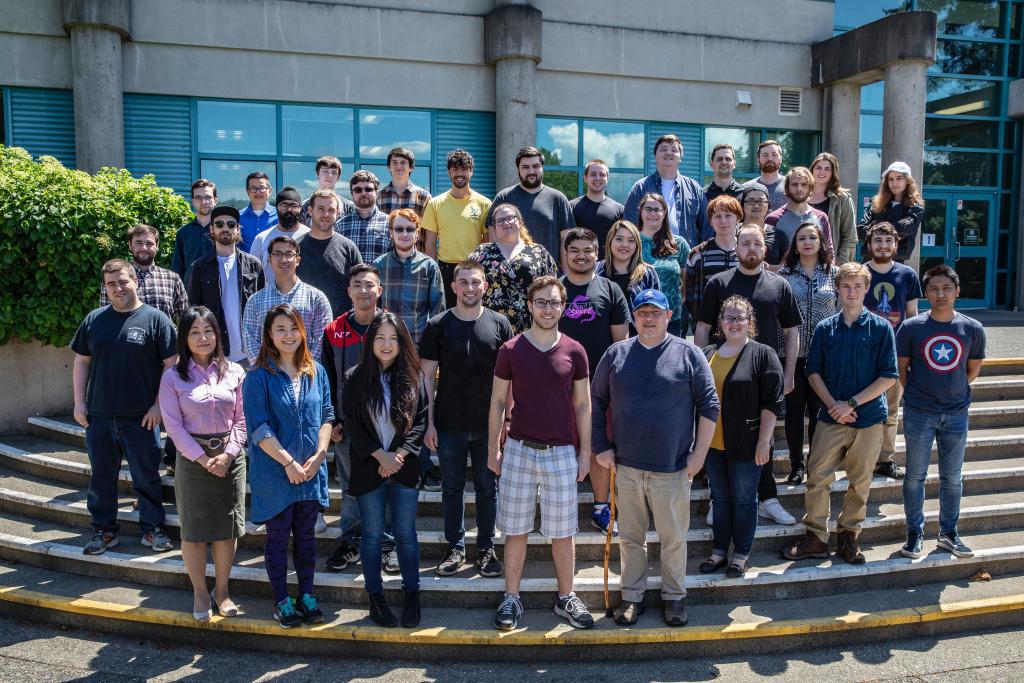 Graduating students in Camosun College's Information and Computer Systems Technology program will showcase their final projects at the annual Capstone Symposium on June 17 in downtown Victoria. The capstone projects represent the culmination of two years of intensive study in systems design, programming, and implementation.
---
March 27, 2019 - 10:47 am • Applied Learning • Camosun Staff
As Camosun's new Alex & Jo Campbell Centre for Health and Wellness takes shape at Interurban, long-time continuing care and practical nursing instructor Vara Hagreen reflects on the changes in the health field over the past decade and looks ahead to an exciting new chapter of health and human services education at Camosun.
---
January 25, 2019 - 9:10 am • Applied Learning • Camosun Staff
Stripped bare of its exterior panels to reveal gleaming copper valves, tangled wires and a stainless steel boiler, Camosun Innovates' vintage espresso machine is the perfect candidate for a future-focussed makeover.
---
More stories
---
We need your help! Share your applied learning experiences
This site is an evolving resource. If you have any applied learning experiences that would be interesting for other faculty and staff to learn about, please share them! Your participation will make this site a more robust and useful tool for the Camosun community and beyond.